Main Content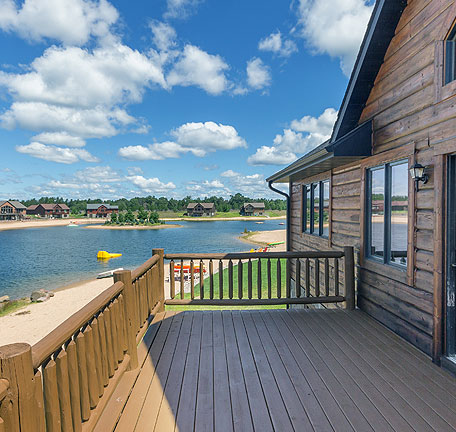 Who
We Are
We are a full service Real Estate company specializing in Lakefront Homes, Condominiums, and Properties in Wisconsin. WisconsinLakefront.com LLC is a Division of Pavloski Waterfront Developments - Developers of Copper Point, High Ridge, Stone Gate Lake, Glacier Point, Waterstone, Hidden Bay, and all of the developments at NEPCO Lake. We also service the Wisconsin Dells/Lake Delton areas, Lake Redstone, Petenwell Lake, Lake Arrowhead, Lake Camelot, and Lake Sherwood. Our specialty is lakefront property, but we also love recreational land and commercial properties! Call us for any of your Real Estate needs.
Read More
Testimonials
Wonderful working with Jennifer. So responsive and so knowledgeable about the area. Very energetic, enthusiastic and web savvy. Also knows how to negotiate well. It was a pleasure working with her and I will call her again. She got the job done to everyone's satisfaction. Very pleased to be able to recommend her highly.
- Anne P.
Jennifer Ingiald was pleasant to work with. Her persistence paid off getting our property sold. She was always available for our questions. Would highly recommend!
- Patti R.
I live in IL and our lot was in WI. I had contacted other realtors in the area and they did not want to take the listing due to being a vacant lot. I received a card in the mail and called Jennifer. She gladly took on our listing.
- Carla B.
Jennifer did an outstanding job on the sale of our home. We had a unique property that was going to be complicated to sell. Jennifer was very efficient and knowledgeable on how to manage this situation. Jennifer was in communication with me at all times. When I was in need of an appraisal on this property, Jennifer had this task completed within hours of discussing the situation. When I would send out a message, Jennifer
- Kim E.
My family decided to purchase a family get-away this year and quickly stumbled upon a property on Stone Gate Lake in New Lisbon, WI. The private lake is great and has a perfect beachfront and community center for the young kids to play. We also enjoy the 2 minute drive to Castle Rock Lake where we are able to boat and have adult fun. The sunsets are great and so is the short drive to
- David S.
HGTV features Juneau County community

GERMANTOWN - A small community in rural Juneau County may not be the first place people think about when picking a spot for a vacation

[read more]

Featured 3-D Virtual Walk-Through Tour

Why Buy at Castle Rock Lake: It is the "Midwest's Best kept Secret." (DuPont Registry) Close proximity to Chicago, Milwaukee, Madison, Iowa, and Minneapolis. Castle

[read more]

Pavloski Development Support of U.S. Military

Pavloski Waterfront Developments honored for their support of the U.S. Military. We were recently invited to participate in an actual refueling/training mission (over a number

[read more]